TocPlus Messenger
TocPlus Messenger is a desktop chat client for 1:1 live help operators.
Multiple chat window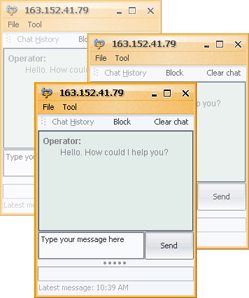 The operator can handle multiple visitors more effectively.
Autocomplete chat
The system suggests frequently-used chat according to your context.
No extra setup. This feature is automatically enabled after few conversations are done.
Run it on the Start menu
The operator can sign in with a desktop client without visiting tocplus website.
Experience TocPlus Messenger today! Please click a button below to install.
Install TocPlus Messenger
tocplus_win_install.exe